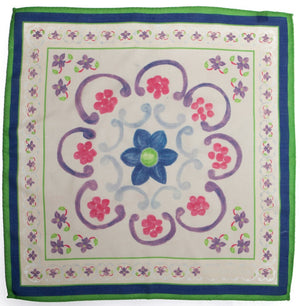 Floral Pocket Square Green and Blue
Sale price Price $80.00 Regular price $85.00
Perfect for the Spring and Summer months, our floral squares are inspired by beautiful Indian woodwork, showcasing the elegant and whimsical paintings these artisans decorated their homes and furniture with.
We thought they would make a wonderful pocket square, an eloquent ode to spring days to come.
Made in Italy, with 70% wool and 30% silk, 42 x 42cm square.